Prodigy® Siding
Insulated Wall Vinyl Siding System will protect your home against the elements now, and for years to come.
Features:
1½" thick insulation* wraps your home in a thermal blanket of protection to help lower utility costs while providing a warm and cozy environment
The secure interlocking panel design provides a tight fit and clean, crisp course lines
Prodigy's® vinyl surface repels heavy rain while its insulating layer breathes freely to keep your home comfortable
16'8″ extended panel length provides the look of natural wood and does not require face nailing or unsightly caulking
Lifetime Transferable Warranty
*See printed warranty for complete details
Reduce Energy Costs.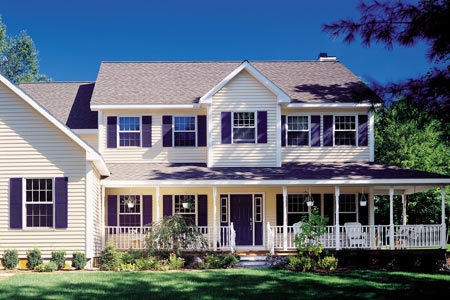 If you want to reduce energy costs, protect your home in a blanket of insulation, and upgrade your Georgia home's exterior with an amazingly beautiful exterior cladding, then we'd like to introduce you to Prodigy® Vinyl Siding. Each Prodigy® profile (Single 7, D6 Clapboard, D5 Dutch lap) offers unique benefits to lower your energy costs. And, during your free in-home demonstration, one of our certified home improvement specialists will help you decide which vinyl siding type is best suited for your lifestyle.
Advanced Home Insulation.
Prodigy® is the most advanced vinyl siding on the market. Boasting the thickest EPS foam insulation on the market – up to 1-1/2" thick, Prodigy® provides increased insulation value to help reduce energy costs in your home. The exterior surface provides the rigid feel, course lines, and beautiful appearance of a real wood product. And for added peace of mind, the durability of Prodigy® Vinyl Siding will protect your home against the elements now, and for years to come.